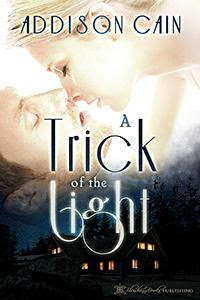 Prohibition has a stranglehold on legitimate business, but for small towns willing to play dirty, and country boys looking to make a pretty penny on shine, Prohibition has been a boon. For Monroe County, it's the very life blood that keeps their backwoods community afloat.
But something isn't right about the new girl in town. Charlotte Elliot swears, she drinks, and she's trying too damn hard to fit in with the simple folk. The moonshining backbone of Monroe, Matthew Emerson, is less than thrilled when the blonde comes knocking on his door.
He knows what she is, what she's capable of.
Charlotte doesn't mind his glares. All she pines for is a quiet place to start over, but try as she might, there is no pleasing Matthew. The gruff outlaw is only too happy to point out her flaws, to correct her mouth, and to find himself spellbound and awkward every time he happens to catch her pretty blue eyes.
A rotten past has a way of catching up with a girl, and the most notorious gangster in Chicago has found her­-and he wants her back. Matthew aims to keep her, but if he wants her, if he really loves her, he has the fight of his life on his hands.
___________________________________________________________
___________________________________________________________