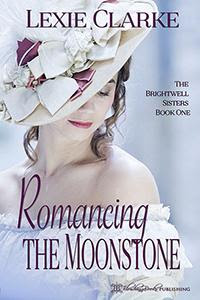 Cerridwen (Wen) Brightwell is her own woman. Headstrong, brilliant, and certainly not in need of a man to take care of her. She is very much a modern woman, well ahead of the times. When she isn't caring for her widowed father and two sisters, she writes mystery stories – under a pen name, of course. In order to add authenticity to her stories she does a bit of 'research' – often late at night, on her own.
Felix Cosper, her father's assistant, has his eye on Wen, but his method of getting her attention merely gets her riled up and she rebuffs his advances. But, while on one of her nocturnal research missions, their paths cross in a very surprising way and sparks begin to fly.
The two embark on a thrilling adventure as they search for stolen property and, along the way, they find much more than they bargained for.
Danger. Excitement. Love?
___________________________________________________________
Newly divorced and returning to law school after a twenty year absence, Ali Stewart has just one class to complete before sitting for the bar exam, becoming a lawyer and moving on with her life. She feels out of place with her much younger classmates, but she's determined to succeed and put her ex-husband far in the past. When she is paired with Griff for the semester, she learns that even though he is much younger, there is much he can teach her, in and out of the classroom. Laying Down the Law is an erotic romance which includes spanking, anal sex and graphic sex.
___________________________________________________________