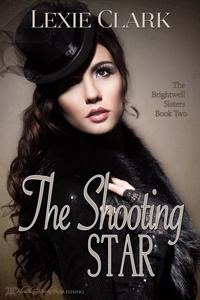 Rhiannon Brightwell is a good girl. A good daughter. A good friend to Melissa. So when Melissa asks for her help, how can Rhiannon refuse? She finds herself in a carriage, at night, wearing a dress that would make a blind man blush, accompanying her friend to a 'private' party so that her friend can meet in secret with her lover, Lord Rath.
When they arrive, Rhiannon is shocked at the goings on, but also curious. As Melissa goes off for her assignation with her lover, Lord Rath warns Rhiannon to stay out of the way, to stay as invisible as possible. However, curiosity wins out over caution with surprising results. It doesn't take long before she is in a precarious position and needs a bit of rescuing.
Her first meeting with the infamous Lord Branch does nothing to satisfy her curiosity. In fact, it merely piques and she and Branch find themselves on a journey of discovery. Branch, a notorious womanizer, struggles to find a new self, and Rhiannon learns what it means to truly be a woman. But will their journey bring them closer together, or divide them forever?
___________________________________________________________