Trying to solidify and rebuild their unconventional Domestic Discipline marriage, Eric and Holly Taylor decide a vacation at Rose's Ranch is just what they need. And what better way to take a family vacation than to treat Eric's little sister, Liz, and her son, Ben, along with them. Working two jobs as a single parent, both Holly and Eric know that Liz is more than desperately in need of a break.
But peace and relaxation is not what the family gets. Drama surrounding their marriage, family dynamics, and the incredibly hot Lyon men running the ranch all create nothing but ruckus. How long will everyone need to vacation to recover from their vacation?
Her Choice, Forever is a domestic discipline romance with an HEA. It contains loving discipline of adult women.
Now available at:
___________________________________________________________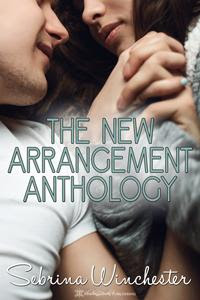 A compilation of three stories each dealing with the intricacies of living a domestic discipline lifestyle.
Danielle, who wants the lifestyle but changes her mind after John complies with her wishes.
Emily is the wife of a prominent attorney with a shopping habit to combat her loneliness and a longing for discipline.
Alexis is in an abusive relationship. When her knight in shining armor rescues her, will she accept his love when she finds out he is a spanker?
Disclaimer: These are stories about loving, domestic discipline relationships. Sometimes funny, sometimes sad but always heartwarming and full of red bottoms, this book contains adult spanking scenes.
Now available at:
___________________________________________________________
___________________________________________________________
*** Fun! Fun! Fun! Join us
Aug. 18th at 9 pm
via Facebook to hang out with your favorite Blushing Book's Authors. Of course there will be PRIZES!  We'll be featuring Blushing Books' New Authors for the months of June and July. ***
___________________________________________________________