Alice Cavanaugh learned early that the only person she could count on was herself. As a single mom, she works hard to provide the best life possible for her son Charlie, and to earn the respect of those around her. She might take part in a scene at The Club, but she's way too busy to be anyone's full-time submissive. And that's fine with her, since the one dominant she's fantasized about submitting to has given her nothing but mixed-signals and heartache… until now.
Alexander "Slay" Slater, a former Marine and Dungeon Master at The Club, has been eyeing Alice for a while now… from a distance. But now that he's set his sights on her, he's all in. He will make her feel safe and cared for, and attend to her every need-including taking her over his knee for a sound spanking when she needs it.
But when Alice and Slay are roped into a dangerous entanglement with an insidious drug cartel, their relationship is put to the test. Can Alice trust Slay, even when it means ignoring her own fears and instincts? Can Slay keep Alice safe from the dangers that they face? Above all, can they overcome the obstacles that keep them apart-so that Slay can become Alice's Daddy, and Alice… his babygirl?
DISCLAIMER:  This book contains the spanking of adult women, mild elements of age-play, and BDSM including power exchange. If any of these offend you, please do not purchase.
Tomorrow's
FREE Book: (Check Back After
Noon
)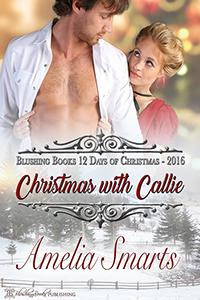 Sassy, fast-talking Callie has recently married stern, no-nonsense stagecoach driver Jude Johnson. As a poor orphan, Callie always got by using tall tales to sound impressive. Now that she's married, Callie feels secure and loved, so she isn't as inclined to brag and lie; however, old habits die hard, and she finds herself unable to admit to her new husband that she can't cook.Callie thinks she's pulling a fast one on Jude. Every day she walks the mile to town, purchases two dinners to go from the restaurant, and returns home to set the table and lay out the meal before Jude returns home. Every evening as they dine together, she explains in detail how she has cooked each item on the plate, and everything she describes about how she cooked the meal is wrong (incorrect temperature, time, ingredients).Though Jude is mildly displeased by Callie's ongoing lies about her cooking skills, he is more amused than anything else and secretly finds it endearing. Jude becomes less amused, however, when he returns from the range one day to learn that Callie has invited practically the whole town to Christmas dinner. His plucky young bride has finally crossed the line, and Jude decides she needs a lesson over his knee for that stunt.
Callie promises to stop lying to Jude, but Christmas dinner is only a day away and it's too late to uninvite all of their guests. Jude resolves to help Callie prepare the dinner. Will the two of them be able to pull together an edible meal? That remains to be seen, but their efforts lead to some entertaining mishaps and arguments in the kitchen, which will guarantee that more than one rump is well-roasted by the time their guests arrive.
*** Available for FREE as part of our "12 Days of Christmas" holiday promo.   Don't delay…this title is only available for 24 hrs! ***