Now, Darcie, please tell us about A Legal Education.
A Legal Education is based on a character called Poppy Hamilton.  Having lived her whole life in Northern Ireland, she never expects anything out of the ordinary to happen and generally she is never disappointed.
While waiting for him to arrive on a lunch date, Poppy's best friend Craig catches her reading a certain well known erotic book.  Much to her embarrassment, he begins to ask her probing questions.  Under duress and with the help of a beer, she finally admits that she finds the whole idea interesting but is adamant that she will get her excitement through books.  Alas her protestations fall on deaf ears as Craig clearly has different ideas.
When Craig introduces Poppy to an ex-army buddy, Jasper Marx, she thinks nothing of it.  Jasper is now an English barrister and as far as she is concerned, is way out of her league.  So one evening when she is out for dinner with the two of them, Jasper excuses himself from the table and Craig asks Poppy the question that would dramatically change her life forever.
"Do you think you could submit to him?"
Under Jasper's guiding hand, Poppy begins her journey into the world of Dominance and submission and soon finds herself falling deeply in love with her English barrister.  But Jasper has many secrets he is keeping from Poppy, secrets she is not sure she can live with.
Their differences finally reconciled, Poppy accompanies Jasper to a family celebration in England.  It is here that she learns that both Jasper and Craig belong to a secret society and due to some ridiculous rule, the right of ownership for her life is put up for grabs.  During Poppy's trial, Craig reveals a startling revelation that will change their relationship forever and one that he hopes will save Poppy from the vile intent of Raymond Smythe before she, like others in the past, disappear without a trace.
Can you tell us what you are working on now?
I am currently working on Hyperion's Folly, Hyperion Legacy Book Two.  In this book, someone from both Jasper and Craig's past comes back for revenge and Poppy along with a number of other characters have to go into hiding.
This story introduces a whole new stream of interesting and amusing characters and as such, after consideration I decided to change the point of view to third person, as the story needed to be seen from many different perspectives.
What books have most influenced your life? 
Wow, this question is a hard one.  There are so many books that I have read in my lifetime.  There is always something from each book that I take on board.  I love murder mysteries, especially those written by Agatha Christie and Sir Arthur Connan Doyle.  I think one of the biggest things I loved about them was that they came from an era, when men were men and women were women.
The Fionvar Tapestry Trilogy by Guy Gavriel Kay, was one of the first series of books I read after I left school.  He soon became one of my favourite authors and where I got my love of fantasy.  Soon after that, I found Anne Rice's vampire series.  She gave me my first taste of vampire story's, in which vampires were the good guys.    Over the years, I have read an extensive range of a vampire story's, some of which were written in the early 18th Century.  Let me tell you, some of them were the scariest of all.  I hope in the not too distant future, to get my own vampire story completed.
If you had to choose, which writer would you consider a mentor? 
Only one writer.  Not sure I can narrow it down to one, three maybe.  I'm a big fan of Carolyn Faulkner, I just love her dominant males and how she magically weaves a story that leaves you unable to put it down.  I've got into trouble so many times, for not coming to the dinner table because I've been hooked in a story (honestly, men have no patience).  I'm also a big fan of Maddie Taylor and Cherise Sinclair.  I think I've read practically every story either of them have written.  I absolutely love sequels and theirs have me sitting on the edge of my seat.
As for actual mentors, fellow author Carole Archer, has been a tremendous support.  I met her through an author mentoring programme.  Carole read A Legal Education first and encouraged me to submit it.  She has taken me through all my ups and downs and is always there at the end of an email.  Couldn't have gotten this far without her amazing patience.
Do you use a pseudonym? If so how did you choose it?
Yes, I use a pseudonym, doesn't everyone :-D.  The Irish version of Darcie (there is also a French version) means dark one or of the dark one.  As both myself and my parents are/were dark haired and dark eyed, I thought it was fitting.  Rian is the Irish spelling of my later mother's maiden name.  Using it as my pen name, is my way of keeping her memory alive.
How important are names to you in your books? Do you choose the names based on liking the way it sounds or the meaning? Do you have any name choosing resources you recommend?
I would have to say the internet in general is my source for finding names, that and a well-thumbed book of baby names and their meanings.   Most of the time I choose names that I have a particular fondness for.  I am apparently very fond of K and C names.  Didn't realise this until my editor pointed it out.  I promise, no alliteration in the next book :-D.
I have also chosen names by what they mean.  In a later planned book, there is a character whose name means the deceiver.  Can you guess what kind of a character she's going to be?
Is there one subject you would never write about as an author? What is it?
Dystopian/apocalyptic.  Just not my thing.
What item, that you don't have already, would you most like to own?
My husband says an Xbox One, but I think that might be what he wants and not me.  Me personally, I would like a machine that does the ironing.  I can think of more exciting ways to get hot and sweaty that don't involve a wedge of scorching metal.
________________________________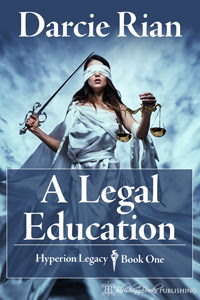 Poppy Hamilton is happily living an ordinary life in Belfast, Northern Ireland. Once a legal secretary, she gets a surprising and welcome promotion to corporate marketing when the firm she works at is sold, rebranded and expanded. She thrives in her new role at J B Carville Solicitors. In her off time, she gets her thrills from reading racy novels about dominance and submission. One day her good friend, Craig, happens upon her reading one of her favorites. She is embarrassed and makes it clear to him that she's quite content to continue reading about the 'lifestyle'… but actually living it has never crossed her mind. Her ordinary, no surprises lifestyle suits her to a 'T'.
But Craig takes things into his own hands. He introduces her to Jasper; a handsome, charismatic, and dominant man who mesmerizes Poppy at once. Her reaction to him makes her shiver with pent-up passion and her contentment with mere reading suddenly flies out the window.
Under Jasper's strong guiding hand, she learns to thrive in this new lifestyle she never knew she really wanted. She regularly finds herself over Jasper's knee on the wrong end of a hand or a paddle when a bit too much fire and spirt land her in trouble.
But Jasper has a few skeletons in his closet that will rock Poppy's world and bring all sorts of intrigue, excitement, and danger into her decidedly unexciting, un-intriguing life. Come along with Poppy as she learns how to live. Really live. With fire, passion, and love-at- last.
But will Laci even give him that chance?
 ________________________________________________________