New this afternoon…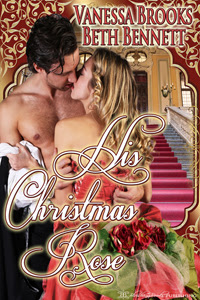 The routinely safe and sweetly ordered world of Rose Randolph, a Southern belle from Ash Grove Plantation Virginia, is about to change forever. Unbeknown to Rose, her father, a plantation owner and secret patriot of the colonial independence movement, has accepted a betrothal on her behalf which will mean taking his precious daughter thousands of miles away from their home. Rose is to become engaged to an English peer of the realm.
Finding herself transported against her will into eighteenth century Regency England and engaged to marry Lord Benedict Mortimer, the Right Honourable Earl of Straddock, Rose is flung into another world; one that operates with completely different cultural values to those she has left behind in the colonies of America.
Neither Rose nor Benedict – Lord Mortimer – are thrilled by the prospect of marriage to one another, and sparks fly as soon as they first meet. Has Rose, a spirited and sassy colonial girl, met her match with her English lord?
Can Benedict tame his American fiancee in time to make her his Christmas bride? How will the independent-minded Rose react to his very British brand of discipline?
Join Rose as she embarks on the adventure of a lifetime, voyaging on the vastness of the Atlantic Ocean to land on foreign shores and navigate her way around the pitfalls of the English peerage system.
How will a simple colonial girl from Virginia cope as she is groomed, primped and prepared to become an English Countess, an elite member of Regency English aristocracy, 'le bon ton'?
_______________________________________________________
Our weekly flashback sale continues…
$.99

(regularly priced at $3.99)

$2.99

(regularly priced at $4.99)

$2.99

(regularly priced at $4.99)

$2.99

(regularly priced at $4.99)
________________________________________________________