Anne Knightley is immediately smitten when she meets the handsome Sir Thomas Raveburn, a General in the King's guard. Tall and commanding, she finds herself captivated by him – that is, until she finds herself on the receiving end of his discipline. Anne loves to sword fight, something Sir Thomas thinks far too dangerous for a woman, and when he catches her in the act, she bears the brunt of his disapproval when he puts her straight over his knee!
But Anne is determined. Ever since she was a child, she has honed her fencing skills, and even when she becomes a lady-in-waiting to Queen Henrietta Maria, she still feels the urge to swordplay. Disguised in a mask and britches to hide her identity, she continues to practice with her trusted servant, Liam. The queen, however, discovers her passion and seeks to use it to her own selfish advantages, using blackmail as her tool to coerce Anne into a dangerous mission. What she asks of her is tantamount to treason and puts Anne straight in the path of the ever-watchful General.
Anne finds herself falling in love with him, and when he declares his love for her, she accepts his courtship. But can she keep her secret mission from him or will she be subject to his own disciplinary methods?
___________________________________________________________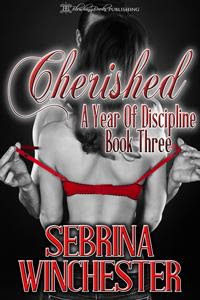 Oh what a difference a year makes!
Eight more feisty females and eight more of the frustrated fellows who love them.
This collection of eight separate stories all feature men who spank and the women who always seem to find a reason for them to do so.
___________________________________________________________